Female Engineer of the Year reacts to Engineer Shortage
11th February 2015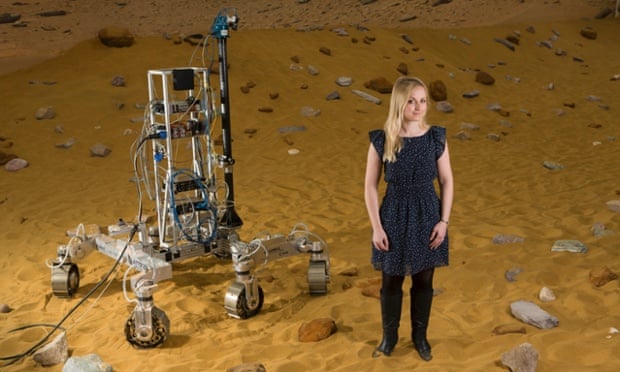 It wasn't until she took her GCSEs that Abbie Hutty started looking at career options. Her favourite subjects were art and design and technology, but her real strength was in physics and maths.
"I had a few things suggested to me and engineering was one of them," she says. "My parents didn't really know what engineering was. But then I saw on the news about the Beagle II mission to Mars, which talked about how British engineers and scientists played a key role. So I thought perhaps I could get to work on some cool, hi-tech things like that."
Her instincts were correct. The 27-year-old is now working on the ExoMars Rover mission, Europe's first rover mission to the red planet, and was awarded the title of 2013 young female engineer of the year by the Institution of Engineering and Technology.
Why aren't there more people studying engineering? "On the whole, people don't know what engineering is and so it doesn't have the prestige that it should," she says. "As far as most people are concerned, engineers get called out to fix vending machines."
Hutty also believes better qualified and passionate teachers are needed to spread the word. "I had a very good physics teacher and she recommended I look at engineering as a career," Hutty says. "I knew nothing about it at first. But she was right."
Hutty left Weald of Kent grammar school to study mechanical engineering at the University of Surrey, where she specialised in robotics. Her course included a placement year at Surrey Satellite Technology, a small satellite maker.
After completing her masters degree, Hutty was awarded a place on the Airbus defence and space graduate scheme. She reckons a graduate can expect to earn a starting salary of £25,000-£30,000 a year, but the rewards for senior engineers are far more.
Share this article on social media: