Recruiters: What Lord of the Rings character do YOUR methods resemble?
22nd January 2015
"The world of recruitment has changed. I feel it in the water. I feel it in the earth. I smell it in the air. Much that once was is lost. For none now live who remember it. It began with the forging of the great rings..."
...or something like that.
Following that awesome intro monologue, we're not talking rings, we're talking Recruitment Consultants. Every recruitment office has a range of personalities who use numerous techniques to secure placements in the working world.
For a bit of light-hearted fun and 'for Frodo!', see what type of Recruiter you are, or name a few of your colleagues who might bare the white hand of Saruman! - and there are no apologies for the shameless over use of puns.
---
Frodo

The little guy, the underdog. The kind soul around the office, colleagues might doubt their ability at times when adopting the biggest of burdens, chasing what can sometimes seem like an impossible contingency placement...but hard work and perseverance pays off in the end. Not always the biggest weekly billers, but the Frodo's hit their annual targets. They might sometimes be unwilling to accept the help on offer, but with a strong team behind them they can accomplish anything.
Gandalf
This mystical recruitment mage is an expert in selecting that perfect candidate...Frodo and Bilbo didn't do too bad did they? These wizards have endless parchments of wisdom to share; they're a beacon of authority and influence. When the Gandalf recruiter makes you an offer... 'YOU SHALL NOT PASS!'
Bewitching candidates with their extensive industry knowledge and spellbinding sales pitches, they can persuade even the most talented applicant to lay down their pipe and escape into the unknown on an epic journey.
Gimli
The down to Earth recruiter. Slightly colloquial, but handily relatable, they're instantly adored by their candidates and clients. They're always ready for action and there's not a lot of method in the madness, but they see results. Tearing ruthlessly through a database of CVs they'll only place candidates they know won't get the axe.
The Gimli recruiter has an extensive amount of connections following years of underground networking; possessing a remarkable memory, they can easily pull out a name of someone they worked with many dawns ago. Word-of-mouth marketing on Linkedin works wonders for these likeable fellows.
Legolas
They're the cool recruiter around the office - calm and collected. The Legolas recruiter prepares a long sighted strategy, meaning they always have a solution at hand if anything goes wrong at the last minute - they're remarkably talented at what they do. With eagle-eyed precision they hone in on capturing the elephant-sized clients who require a number of roles filling...and yes, they do only count as one Gimli!
They hand pick their candidates with a watchful eye and will protect their backs loyally all the way from interview to placement.
---
Join our legion of mighty specialist manufacturing Recruitment Consultants at EMS. Click here for our Current Vacancies.
---
Aragorn
The king of the recruiters - the top biller every month and always at the forefront of business development and filling roles. All hail the commission slaying master who, despite all their success, still remains an office favourite. Their moral is full disclosure and fairness; clients and candidates are never misled by this straight edge character.
The Aragorn-esque recruiter will gain many retained clients, slaughtering any competitor recruiters who stand in their way. Candidates will follow their war cry, "An hour of wolves and shattered shields when the Age of Jobs comes crashing down, but it is not this day! This day we interview! By all that you hold dear on this good earth, I bid you stand, Candidates of the West!"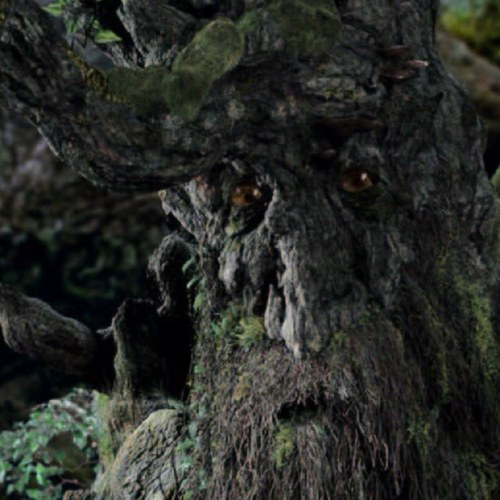 Treebeard
This recruiter is a listener who doesn't overload a sales pitch to a client. They have strong instincts when it comes to placing candidates. They might be a little unorthodox, it may take that bit of extra time, but their strategy of discovering the candidate's fundamentals brings the right results time after time.
Treebeard recruiters like to make an informed decision; they love data and find branching out in primary research to be their strongest ally. A logical thinker, facts will bring them peace of mind, often 'leaving' out the fancy niceties. These recruiters are often long serving employees to their agency, once their loyal roots take a grip , there's no moving on.
Saruman
This wise and ruthless wizarding recruiter can lure in their clients by conjuring a 'too good to be true' remedy for their vacancy problems. The Saruman recruiter doesn't care about their candidate or their needs - they only desire the wealth of power that comes with placements. From within your very grasp, these recruiters will steal candidates and place them recklessly! The only staff they care about is the one with which they cast their spells.
They might also be quick to curse their clients by reminding them of the strict terms and conditions they've signed. Entrapped within the terms, with no thought of reasoning, these mages can reign terror on procedures: "I gave you the chance of aiding me willingly, but you have elected the way of pain."
Arwen
Angelic, calm and collected on the outside, although their feistiness appears at the first sign of misfortune. Troublesome clients and indecisive candidates might feel an Arwen's wrath if it gets in the way of commission. They're not afraid to use their attractiveness and charm to steer deals in their favour. Despite the boldness, nothing is done in malice. They know what they want and they'll get it.


Gollum
My Precioussssss. They're chasing that 100k role and won't give up on the hunt. While at times they might play for the team, the fellowship can sense their greed and cast them out. When it comes to attracting talent, they're ruthless with cold calls and rudimentary postings...and it's likely the candidates have stopped biting (even if Gollum hasn't).


Sauron
These are the evil overseer of the industry; the recruiters who lie and deceive to make placements. Their position of power preys on the desperate candidate, convincing them to accept offers that aren't in their best interests. Sauron recruiters mask their real intentions and will detail to their clients an army of candidates ten thousand strong. They give a bad name to the peaceful souls of Middle Earth Recruitment.
---
Does one match up to you? Do you change character depending on the role?
Tweet us which character you are in your recruitment efforts @EMSsigma!
And more importantly join our legion of mighty specialist manufacturing Recruitment Consultants at EMS. Current Vacancies.
Share this article on social media: