Rolls-Royce wins £3.2bn engine order
21st November 2014
Rolls-Royce has secured a £3.2 billion engine order from Delta Air Lines to power 50 new Airbus aircraft.
The order is for Trent XWB engines to power 25 Airbus A350s, as well as for its recently-launched Trent 7000 engines on 25 Airbus A330 aircraft.
Rolls-Royce chief executive John Rishton said: "We are proud to be selected to power Delta's new generation of aircraft and look forward to deepening our relationship with a long-standing and valued customer.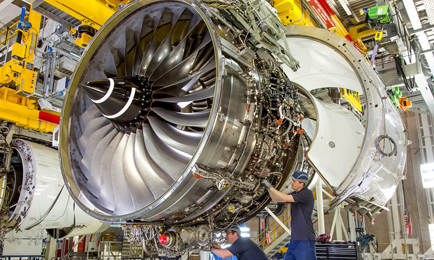 "It is further evidence of the success of the Trent XWB in the market and represents a powerful vote of confidence in our newly-launched Trent 7000."
The deal is a timely one for the Bristol and Derby-based company after it recently announced plans for 2,600 job cuts as part of an efficiency drive.
It has ruled out growth this year due to the impact of defence spending cuts and warned that profits next year may be up to 3% lower amid tough conditions.
The US airline's relationship with Rolls-Royce dates back more than 40 years when the RB211 engine powered the Lockheed L1011 Tristar.
Delta operates eight Boeing 777 aircraft powered by Trent 800 engines and 47 Boeing 717 aircraft powered by Rolls-Royce's BR710 engines.
Share this article on social media: